Hear from a Grant Recipient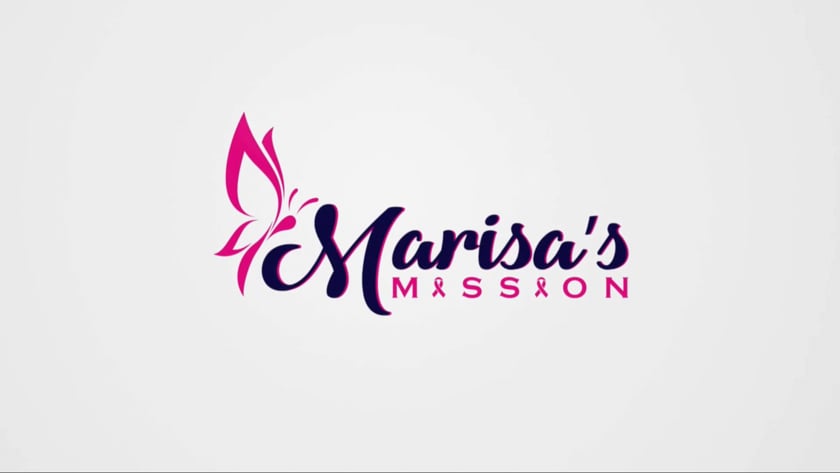 Sometimes, you need a little magic - so why not go to the most magical place on Earth! We had the pleasure of granting Debbie Turco and her beautiful family a trip to Disney! Debbie was diagnosed with Stage 4 Gastric Cancer in December of 2016 as a direct result of her work at Ground Zero after 9/11. Recently, her health has forced her to stop working and it has been an extremely challenging year for Debbie and her family. We hope they make some wonderful memories on this well-deserved trip that will last them a lifetime! One of the things that really touched our hearts in a conversation with Debbie, was how she wanted to learn more about Marisa and who she was. Debbie told us she was going to make sure her children learned about Marisa as well. We couldn't be more thankful and proud to know Marisa's spirit still carries on.
Christmas cheer came early for Boston firefighter, Glenn Preston and his family when they reached out to Marisa's Mission for help making financial ends meet. Glenn is currently undergoing aggressive treatment for B Cell Non-Hodgkins Lymphoma, and has had to take a leave of absence from his job. He applied to Marisa's Mission for the Home Assistance Grant, and we were more than happy to relieve some financial stress for them. Glenn is a warrior and a hero in both his career and battle with cancer, and we wish him and his family a very Merry Christmas and a Happy and HEALTHY New Year! Glenn's story was recently featured on Channel 7 New. Please check it out here.
We think it's important for you to know just how much your donations and support to Marisa's Mission helps others. The Nickersons, a young family of three reached out to Marisa's Mission because they, like many families, are being affected by this horrific disease. Jeremy, (age 36) was diagnosed with Stage IV oropharyngeal cancer, and for the past few years has been undergoing grueling treatments and surgeries rendering him unable to speak or eat. Being so consumed with doctors appointments, treatments, scans, surgeries, and set-backs, the Nickersons have not been able to work or make financial ends meet. Being ineligible for some state services and having been placed on the wait list for the past 2 years for housing assistance, they currently reside with relatives in a one-bedroom home with their 6-year-old son. The stress of making sure that Jeremy gets the care he needs, taking care of their child, and trying to give their son's life some sense of normalcy is unimaginably overwhelming. Through our Home Care Assistance Grant, Marisa's Mission has been able to alleviate some of their stress.
Meet Sean! Sean is a 29-year-old patient being treated for a recent diagnosis of a Grade 2 Oligodendroglioma. Over the summer, Sean underwent surgery to remove the mass from his brain and experienced two strokes while on the operating table, resulting in some impairments to his speech and the ability to express himself. Since surgery, Sean has continued with a variety of additional treatments including radiation, chemotherapy and speech therapy. He will also need IV therapy and alternative therapy to help his immune system. The time needed for treatment and recovery has forced Sean to take a medical leave from work and he now receives only 60% of his salary. To complicate financial matters further, a large percentage of his therapies and treatments are not covered by his insurance. To help Sean make ends meet during his recovery, Marisa's Mission was able to provide financial assistance through our Care Grant Program. We could not be happier to help Sean as he continues his journey of healing and recovery.
When Melissa and her husband Eric decided to sell their home last year, they were ready for the chaos that comes with packing up and moving. What they were not prepared for, was a diagnosis of cancer! On the same day they were closing on the sale of their home, Melissa received the shocking news that she had breast cancer. Treatment began immediately and aggressively, and the plans for buying a new home got put on the back burner. Since then, Melissa has endured grueling chemotherapy treatments and surgery and has had to take a leave of absence from her job as a result. Thankfully, Melissa, Eric and their two small boys, Jacob (4) and Luke (2), have been able to stay with family until they figure out their next move. Needless to say, it has been a difficult time for their family to establish a sense of normalcy with all that they've been going through. Marisa's Mission was able to give Melissa and her family a trip to Disney World through our Trip/Event Grant! We hope that this trip will let them recharge their batteries and make some amazing family memories together!
Meet the MacQuarrie family. Jamie, a 41-year-old husband, father, triathlete, and hockey coach started off 2017 with some not-so-great news – he was diagnosed with colorectal cancer. Since then, Jamie has endured an array of intense treatments and surgeries. With four children to support, rescheduling normal life and work to make time for treatment and recovery posed an additional set of financial challenges. Both Jamie and his wife, Stacy, had to take a leave of absence from their jobs for a period of time. While Jamie still has some more hurdles to face in his ongoing treatment, Stacy has recently returned to work. But, with their decreased income and hectic schedules, the cost of child-care for four children added an additional stress to their family. Through our Home Care Assistance Grant, Marisa's Mission was happy to provide two months of child-care to the MacQuarries to help get them through this rough period in their lives.
The Bradley family applied to Marisa's Mission after their household income was cut by 52% when their son, Luke (age 13), had relapsed for a second time in September with B-Cell Acute Lymphoblastic Leukemia. On December 8th, Luke was admitted to Children's Hospital and will remain there for the next 8 weeks to receive a bone marrow transplant. Luke's father had to resign from his job to be Luke's full-time caregiver. With two other children to care for and the stress of paying the mortgage and bills, the Bradleys were having a difficult time making financial ends meet. Through our Home Assistance Grant, Marisa's Mission was able to cover these expenses for several months.
We received a thank you note from Luke's father and wanted to pass it along, because it is not only Marisa's Mission that helped make this possible, it is the support and generosity of people like you that helped make this possible. Thank you for continuing to help support our foundation and make a difference in Marisa's name. 
I just want to personally write a heartfelt thank you for the generous donation given to our family by your organization. The donation is going to help us pay the mortgage for this time that I am out of work taking care of my son, Luke, during and after his bone marrow transplant. We really didn't know how ends would be met, and you have done much to help begin to alleviate our worries. I can't express how much that means to us during this time. I have attached two pictures so you will be able to put a face to the name of our son Luke. the first is Luke in 2015 when he was battling meningitis in addition to Leukemia. The second is a picture of Luke today during his bone marrow transplant. I feel these pictures speak volumes more than I can, so I hope you are touched by Luke's story through them... Thank you so much and God Bless you..."
Thanooe Paul is a 33 year-old veteran who served in the military. While he was deployed in Iraq, he was exposed to significant smoke and chemicals from burn pits and sand, which has ultimately caused his diagnosis of small cell lung cancer, that has now metastasized throughout his lungs and bones. Because of the progression of his disease, Thanooe is unable to work. The Paul family is currently living on a fixed income while he is undergoing treatment, which includes chemotherapy, immunotherapy, and radiation when needed. With all the added expenses; out of pocket cost for medication and travel, and a recent urgent home repair, the Paul family has recently started to fall behind on bills and at times must make the hard decision of choosing to pay one bill over another. After mentioning their financial concern and great distress to their social worker at the hospital where he is being treated, they learned about Marisa's Mission. We received Thanooe's grant application and are honored to award the Paul family with 7 months of mortgage assistance. We are so grateful for Thanooe's military service and the sacrifices that he made, and we hope this takes away one less financial stress so he can focus on his health and creating memories with his family.
Denielle is a 46-year-old single mom of four. In April 2020, she was diagnosed with stage IV esophageal cancer and has been unable to work due to her treatments. Her medical bills are stacking up, and she has fallen behind on other monthly bills, including rent. Denielle is facing eviction, and the stress of her diagnosis and her finances is something no one should have to bear, especially while navigating cancer treatments. We were happy to support Denielle with a Home Assistance Grant to relieve a small amount of that stress for now. Thank you to all of our generous donors whose contributions made our support of Denielle possible.
In 2011, Kezia was diagnosed with Hodgkin's Lymphoma. Just three months later, her 11-month old daughter was diagnosed with stage 4 high-risk Neuroblastoma, and both Kezia and her husband were out of work through their treatments. Devastatingly, their daughter Saoirse passed away on December 13, 2011 at just 18 months old. In 2014, when there second child was just 8 months old, Kezia's disease relapsed. It has been a long and ardous battle, but Kezia is finally now in remission. However, during her treatment their bills piled up and the financial strain has been difficult to overcome in addition to medical bills. We were happy to support this amazingly strong family with a Home Assitance Grant and wish Kezia love and healing.
Sasha is a 41-year-old mom who was diagnosed with Multiple Myeloma in 2015. She has been powering through treatment and continuing to work full-time, but the side effects of her treatments are starting to catch up with her, including memory and vision challenges. Sasha's husband has been out of work for a year and a half and doesn't qualify for unemployment, so they have had to lean on family and friends to help cover household bills. Sasha turned to Marisa's Mission to help cover their mortgage payment, so that she can keep her family in her home and focus on her treatment and health.
Denise is a proud mother to two high school students. Denise's husband suffered a stroke two years ago, and has been unable to secure disability payments. Denise is also dealing with a Mantle Cell Lymphoma diagnosis. After being laid off for a short time, she was able to secure a commision-based full-time position in a travel agency. However, when the pandemic hit, many travel plans were delayed or already cancelled resulting in a huge financial hit for this already struggling family. The stress of all this weighing heavily on Denise, so we are grateful that we were able to award her a Home Assistance Grant to help her make her ends meet.
Tara and her partner Chris are loving parents to their two precious sons. Tara up until the age of 36 lived a very healthy life with no issues until she was diagnosed with with Stage 3 Astrocytoma right around Christmas time. The coming January, Tara had surgery to remove the tumor and the final pathology concluded that she had a Glioblastoma Multiforme (GBM) which is the most aggressive type of cancer that starts in the brain. Flash forward to November 2020, Tara's MRI revealed her tumor had grown. Along with this terrible news came with side of effects of the tumor including double/blurred vision, loss of balance, seizures, and changes in ability to think in learn. On top of the terrible things already going on tumor related, this is going on in the midst of the pandemic and Tara despite working from home, cannot return to working due to the extent of her disease. Tara applied for disability but unfortunately, has not yet been approved. Marisa's Mission is blessed to give Tara A Grant in order to help her family financially. We are ecstatic to give Tara this grant and we hope it helps take stress off her and her family financially as well as emotionally!